Gwyneth Paltrow Testifies She Was The One Who Was Hit On The Ski Slopes
March 27, 2023 7:49AM AKDT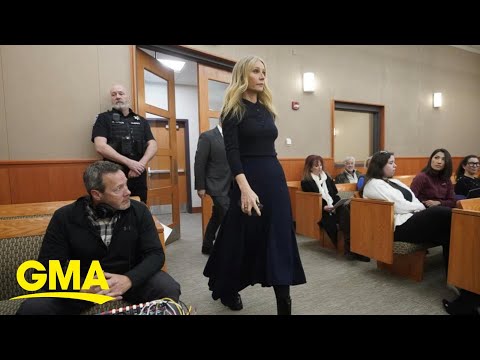 Gwyneth Paltrow is being sued by 78-year-old retired optometrist Terry Sanderson for allegedly crashing into him on a ski slope 8 years ago in Park City, Utah. But that is not what Paltrow said happened when she took the stand during the trial.
Paltrow testified: "I said, you skied into my effing back and he said 'oh sorry sorry, I'm sorry'…Mr. Sanderson categorically hit me on that ski slope and that is the truth." Sanderson originally filed the lawsuit asking for over $3 million…but changed that to $300,000 saying he suffered severe injuries. Paltrow countersued for $1.
Sanderson's daughter took the stand saying "My dad used to a good listener, but since the accident…his brain has to work so hard at what he's going to say next…" Sanderson's lawyer also stated "Paltrow has lied under oath several times…" to which Paltrow's lawyer immediately objected, and the judge made her rephrase.
The trial resumes today and Paltrow's husband and children are expected to testify. See her full testimony here:
---